Influencer marketing exploded in 2015 and most likely, your brand has already adopted some form of influencer strategy in the form of celebrity or social media stars, bloggers and journalists. With good reason – studies show that every $1 spent on influencer marketing returns $6.50.

We've now entered into the age of Human-to-Human marketing, driven by a digital landscape of curated consumption where consumers' attention is both fragmented and self-selected: from the ads they see (or don't see) to which friends appear in their News Feeds. While consumer trust in traditional advertising has eroded to the point of backlash (ad-blocking adoption grew 48% in the last year alone), 83% of consumers not only trust recommendations from people they know over all other forms of advertising, they're just as likely to take action on those recommendations – exceeding all other channels. 
The tipping point for marketers in 2016 is the capacity to harness influential consumers' point-of-purchase power. Known as micro-influencers, these everyday consumers have 500-10,000 highly engaged followers around relevant topics and when activated, convert three friends on average. Their ability to drive word-of-mouth at scale and conversion on social media presents the ultimate win-win: a combo of trust and action that delivers macro bottom-line results.  
So how can brands start incorporating micro-influencers into their marketing strategy? Here's a quick-access guide on how to define them and how they work among other influencer types: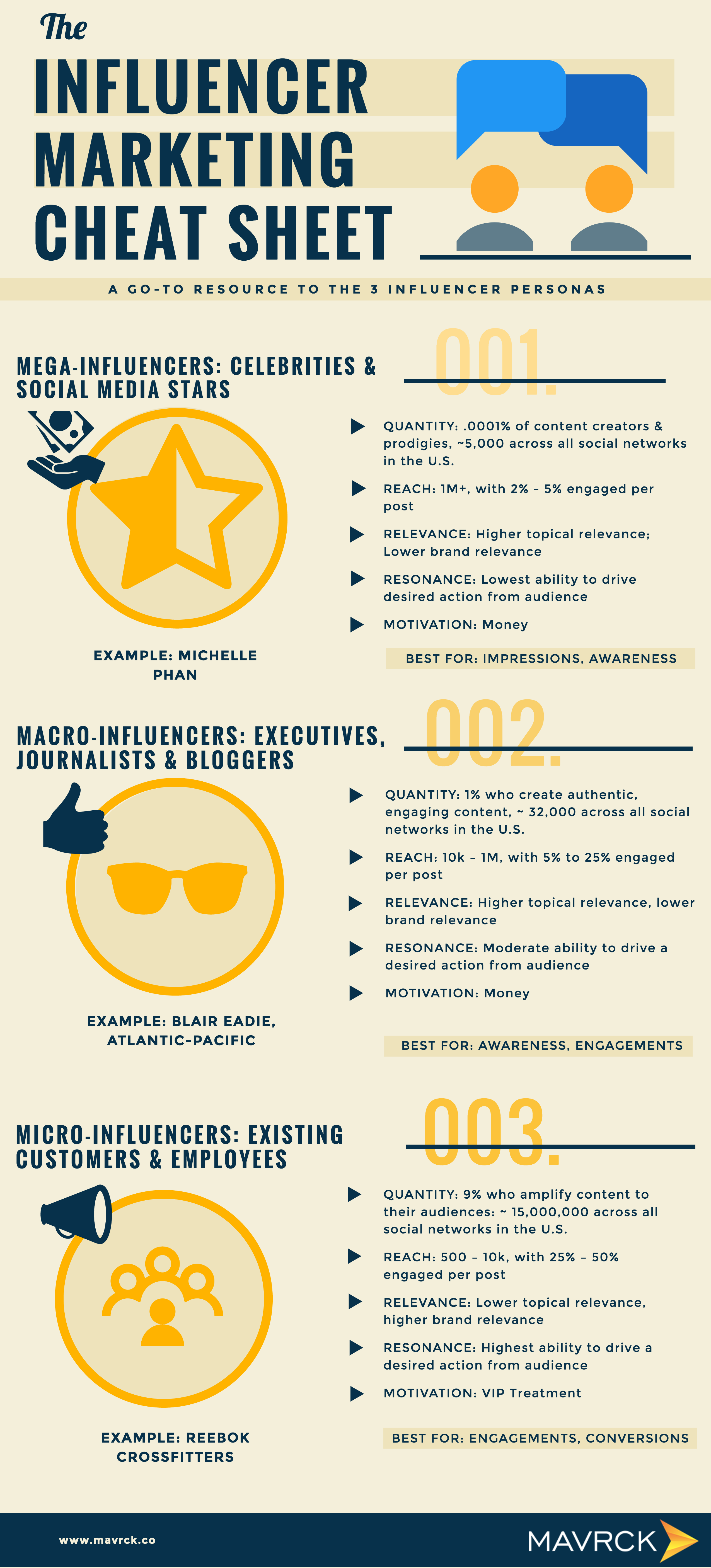 For more on how micro-influencers can power your marketing objectives in 2016, request a demo.