About the Curriculum
Mavrck is a pioneer in the influencer marketing industry with an all-in-one platform that allows marketers to tap into the full spectrum of influence.
Combined with powerful technology, we have a seasoned team of influencer marketing experts who not only help our customers strategize and implement effective and efficient campaigns, but also educate brand marketers in the process.
Born from this expertise is our new influencer marketing curriculum and certification, Influence University, now launched! 
BROUGHT TO YOU BY MAVRCK'S OWN EXPERTS -
THE INFLUENCER MARKETING CENTER OF EXCELLENCE!
Rachael Cihlar
VP, Influencer Marketing Center of Excellence
Alexandra O'Connor
Program Management Lead, Center of Excellence
In this free, ongoing education series, you'll learn from Mavrck's experienced experts alongside our industry partners about topics such as:
Influencer marketing 101

FTC disclosures and brand safety in influencer marketing

Influencer marketing on TikTok and short-form video platforms

How to launch and scale ambassador programs

Using paid media to amplify influencer content
The above topics are the first five modules of Influence University. We'll be releasing more content and modules over the coming months to bring you up to speed on all of the latest industry knowledge. Be sure to sign up and we'll keep you updated as new topics are released!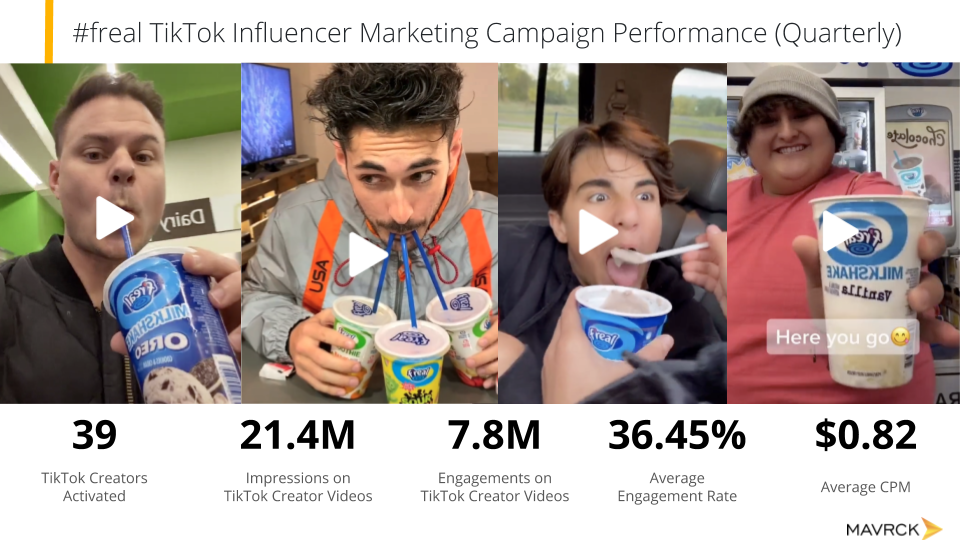 Please sign up below and indicate which of the 5 modules (or all!) you're interested in enrolling in.
Each module includes 2-10 pieces of content in varying lengths that you'll be required to review prior to taking the respective quiz. You'll then have access to the quiz that you'll need to take and pass in order to move onto the next module (if you select more than one). Each module quiz takes 10-30 minutes to complete.
We encourage you to complete all 5 modules since each one will help enhance your influencer marketing expertise in a variety of disciplines. If you choose not to participate in every module, you'll always be able to complete the other topics at a later date if you'd like.

Looking for some resources to help you get up to speed on the latest influencer marketing trends? 
Our #SubjectToChange weekly influencer marketing newsletter has you covered!
Subscribe to Subject To Change
#SubjectToChange is our weekly newsletter giving you the rundown on all the social media and influencer marketing news worth knowing, and what to do about it.
Influencer Marketing Case Studies
Explore how 12 leading B2C brands are using the Mavrck all-in-one influencer marketing platform to make every touchpoint more influential.