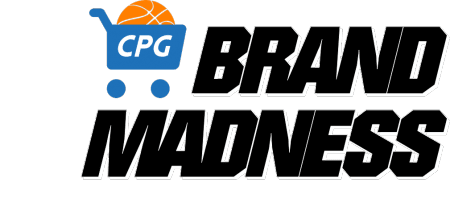 Even three years in, our CPG Brand Madness Tournament always catches everyone by surprise. We know that the social influence of each brands' most engaged fans can be a powerful tool, so it was great to see how they played out head to head.
The beauty of influencers is their strength. Many people are brainwashed to believe that the more fans a brand has the better it will perform on social. Instead, it truly comes down to how active and impactful these fans are. Before opening the voting, we used our Fan Grader tool to determine each brands' current Influencer Index as a leading predictor of brand madness success. The Influencer Index is determined by indexing all posts published by a brand in the last 30 days, measuring the number of fan engagements on those posts, and calculating engagement generated (likes and replies) by fan engagement. Top micro-influencers are ranked by the number of engagements they're able to drive on branded content.
As with any tournament, there were a few upsets and disappointing performances. Popular names like Chobani, Nespresso, Purdue, Pillsbury, Lean Cuisine, Milk Bone, Origins, and Pedigree all came out the gate with scores of 0 in Round 1. It quickly became clear which brands owned the Home, Family, Pet, Beauty, Breakfast, Lunch, Dinner, and Dessert space.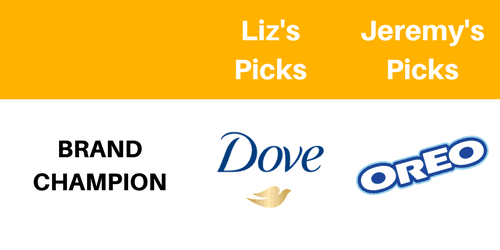 If we look back, the two brands chosen to win were Dove and Oreo. While they both performed well, they saw gruesome upsets. Going into the Final 4, Dove was facing Mr. Clean after scraping out a win in the Elite 8 with a score of 4,691 over Olay. Mr. Clean crushed Dove, making its way to the Championship round against Eggo with a score of 3,882. Sadly, Eggo was coming out of an easy win over Kraft Mac & Cheese with a score of 20,004. While the odds were against Mr. Clean, it takes one strong wave of influencers to turn everything around.
Sadly, that was not the case for Mr. Clean. Luckily for Eggo, their fans consistently showed up and played to win. Congratulations, Eggo, you are the winner of the 3rd Annual Brand Madness Tournament!
Full disclosure, everyone here at Mavrck is quite shocked. Eggo was a huge bracket buster since no one had them going all the way. However, throughout the tournament, Eggo was usually within the top 4 high scorers in each round.
The tournament displayed the numerous effects of influencer marketing. Simply speaking, if you have a larger following, you might start with an advantage, or higher seed. What is most important is engaging that following, which is what ultimately scores your points and keeps your team, or brand, winning. Otherwise, the smaller competitor with the stronger team of influencers is able to play, score, and win against the perceived big dog. We have produced hundreds of micro-influencer marketing programs, activating 1M+ micro-influencers in the process for brands like P&G, American Eagle, and Hulu, among others. Ready to scale? Get in touch for a free consultation.