Whether you're looking for a job, internship, or partnership, startups are the way to go!  Unsure of what exactly a startup is? Here's a quick 
definition
. Though startups may be small, but they're the next 
big
 thing. Ideas lab believes that conditions are ripe for the rise of startups. Read more about the trend 
here
.
Startups provide an amazing experience. Unlike traditional workplaces where habits have formed and protocols have been long in place, startups are all about trying new things and challenging the old ways. Here are a few noticeable differences of working at a startup:
A World of Doers
Let's be honest. Venturing off the beaten path and founding your own company or even joining one can be risky business. The future is never guaranteed, but then again, there is no reward without risk. As Charles Stanley once said, "Fear stifles our thinking and actions. It creates indecisiveness that results in stagnation. I have known talented people who procrastinate indefinitely rather than risk failure. Lost opportunities cause erosion of confidence, and the downward spiral begins." Startups don't let fear stand in their way. They are formed by people that do; they are the go-getters that take risks and make moves. Laziness is death in the world of startups, so when you're working at or with a startup, you know you're getting some of the most hardworking entrepreneurs out there. There's nothing better than working in an environment filled with passionate people who love what they're doing. A passionate team breeds a fun and energetic working environment and culture. Networking is huge at startups, so you'll have tons of opportunities to meet other doers of the world. And if you're lucky, you might just hit it off with someone and start a long-lasting mentorship.
Great People, Greater Ideas
Startups are built on the ideas of innovative imaginations and more importantly, they are grand ideas. Grand not only in scale, but in concept. Why else would these founders leave a life of stability to go start something from the ground up? These ideas are fresh, exciting, and are often aimed at changing the way we live or work. They also have to be amazing in order to garner any traction and funding. Such ideas don't come from ordinary people. By working for/with a startup, you'll be exposed to some of the most innovative minds today and have a chance to be inspired by what they have to share. Tony Vincent captured this startup sentiment by stating, "Surround yourself with people you can always learn something from. Always work with people that are better at their craft than you are." It's almost impossible not to be motivated by all the talent and ideas around you in the startup world.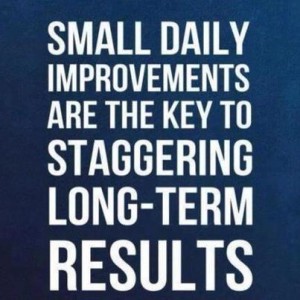 Adding Value
By entering this world, you will add value not only to the world, but also to yourself. Since startups are small, you'll most likely be working with a very small, tight-knit team. This means you won't feel neglected or unheard. When teams are usually small enough to fit into a minivan, every member counts and there is no room for deadweight. You'll be able to express your ideas or your needs in a much more attentive environment. You won't find yourself lost in a maze of cubicles or struggling to remember names. Plus, if you work at a startup, you'll be given many more opportunities to contribute and the ability to wear many "hats" at once. The small size of startups also means that you can learn a lot because startups foster an open, transparent environment giving you the ability to see how multiple departments work at once.
Startups are the place to be. Not only are they full of intelligent, ambitious individuals, a breeding ground for innovation, and one of the best places to grow, they're also very fun. So what are you waiting for? Join the wonderful world of startups and do something that will change the way you think about work.